Mission
Plastic Soup
To tackle the plastic soup at the source and to reduce the number of plastic bottles, we inspire to use an attractive reusable drinking bottle. The consumer will abandon the habit of purchasing disposable bottles. Retulp was established in 2014 to carry out this mission. Bring your bottle because once is outrageous! By using Retulp drinking bottles you ensure that the enormous mountain of plastic waste does not get even bigger.
FOR YOURSELF - a hip, handy and reusable bottle
The drinking bottles of the Dutch brand Retulp are made of partly recycled stainless steel. From fifty pieces they are also available printed with your logo or text. The thermos and bottles are stylishly designed and available in various beautiful timeless colors. So it is also possible to contribute to a cleaner environment in style. All bottles, thermos cups, and water bottles are food safe and BPA-free.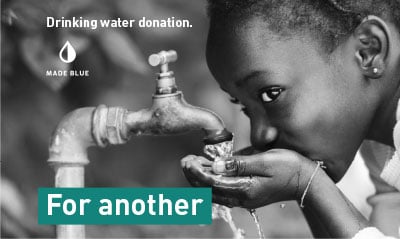 FOR ANOTHER - drinking water donation
When purchasing a Retulp bottle, you ensure that someone elsewhere drinks with you. In 2017, Retulp ensured that 12 million liters of clean drinking water were donated to people in Africa and Indonesia. In 2018 no less than 14 million liters and 2019 we aim for the 19 million liters of water. Donations are invested under the control of Aqua for All in water projects carried out by Amref Flying Doctors, The Red Cross, Simavi and World Vision.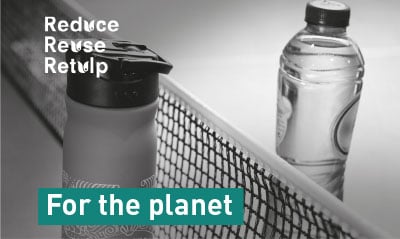 FOR THE PLANET - no excuse for single-use
Except for yourself, our bottles are of course also good for the planet. The only way to counteract the ever-increasing mountain of disposable bottles, cups and cans is to use your refillable bottle. Prevention is much, much better than recycling. With our environmentally friendly drinking bottles, you can spread a sustainable message and make a clear statement to prevent plastic waste. Why encourage reuse: https://retulp.nl/plastic-soep/